These pieces were requested by customers who wanted something special created for them. The following are some of my latest custom designs.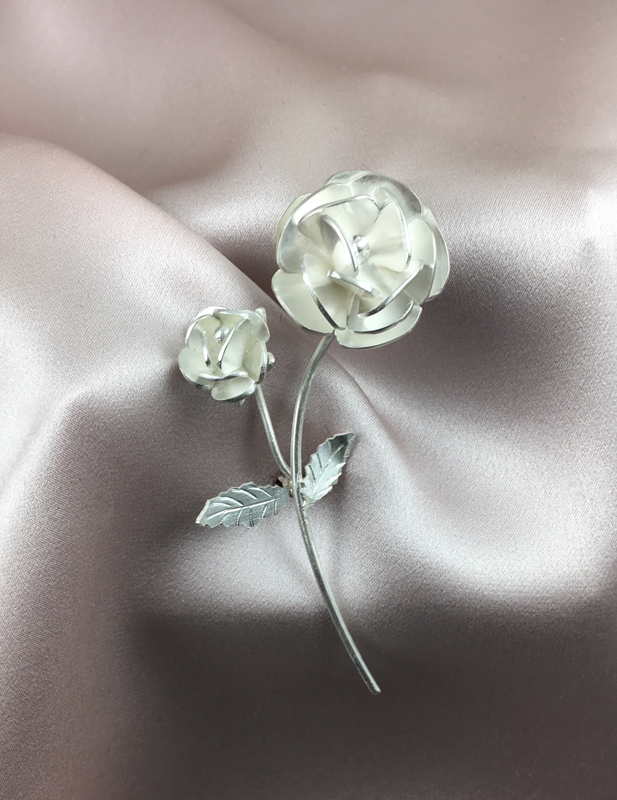 This rose with rosebud pin was created for a favorite cousin who wanted to honor her mother with her favorite flower.
This reindeer pin/pendant was created for a customer who had had an heirloom reindeer pin stolen and wanted another to remind her of the pin she had had.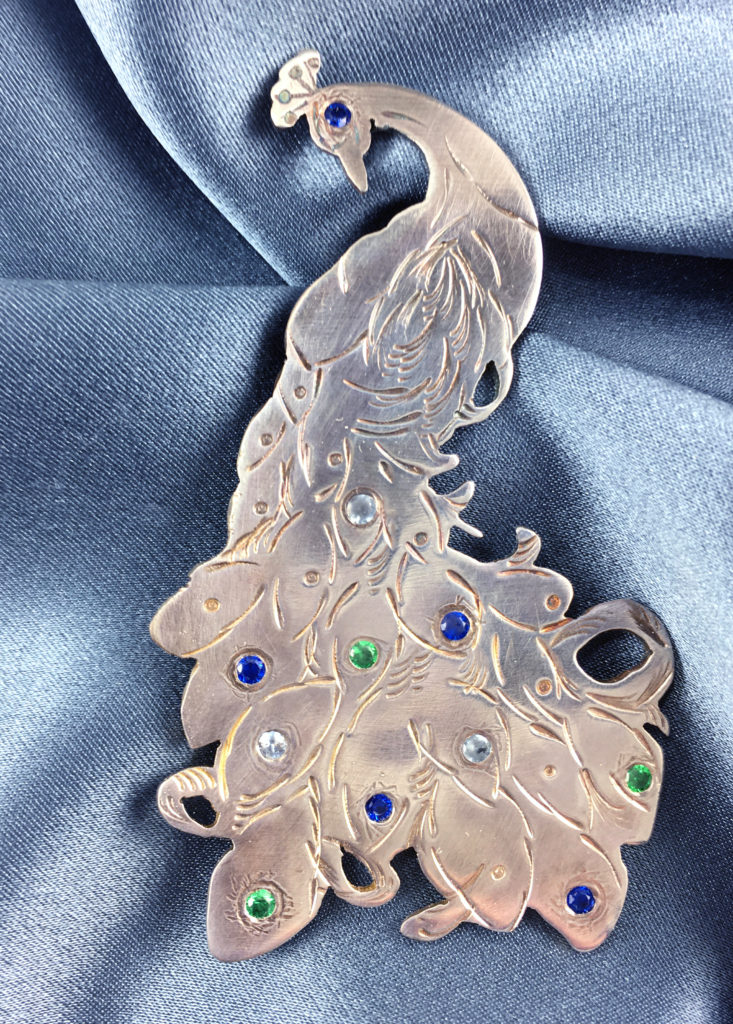 This peacock pin/pendant was created for a friend who loves all things peacock.
A friend wanted me to create a stenciled dandelion pendant. This one is brass overlayed with silver.
This Alaska bear was created for a friend whose daughter was moving from Alaska as a Christmas present and a memento of her home state.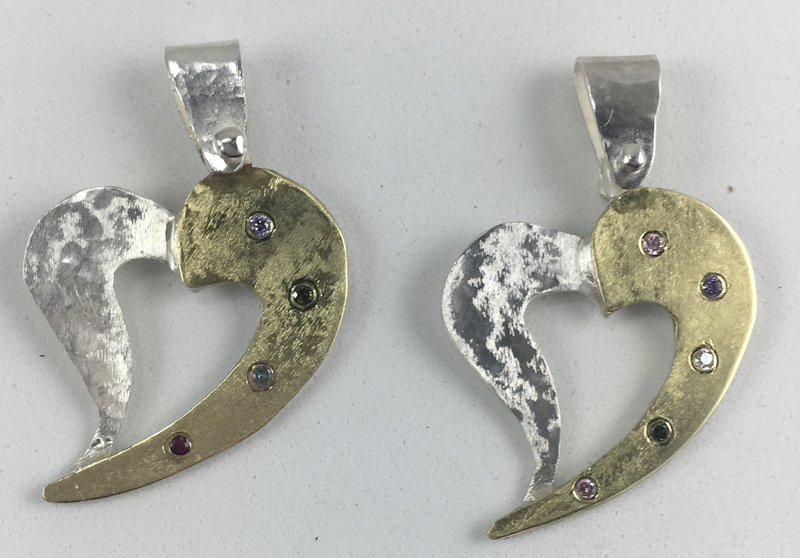 I created these heart pendants as Christmas presents for my daughter and daughter-in-law each with birthstones CZs of their families.